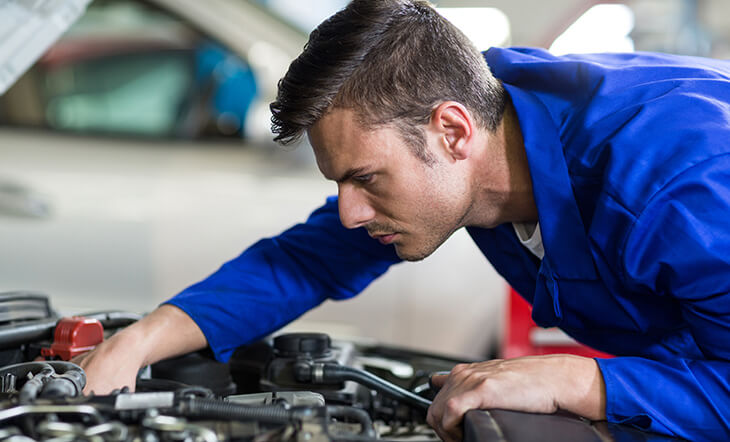 Essential Oil Change Services: Know Everything You Need to Prevent Costly Engine Damage
When Should You Go For An Oil Change Service? Everything You Need To Know About Oil Changers Services
Hey! Do you have plans for an oil change of your vehicle? Do you keep thinking, Why should we need oil changers service? What is the maximum time period of an oil change? Where do we go for an oil change near to me? What is the maximum time period of oil changing for different car engines? How much money will you have to pay for oil servicing? Which type of oil can we use for an oil change in the car?
If you are still finding the right answer for all these essential car oil servicing, then keep on reading this piece of content to learn everything about oil change service before visiting a service center.
These important tips will make you aware of vehicle servicing so that you can make the right decisions and save money by getting authentic car oiling services.
What is The Ideal Duration For The Car Oil Change?
Every engine has its own capability and sufficiency, but oil is an essential part of an engine to maintain its working capability. The quality of the car engine depends on periodic oil changes. In this era, vehicles are well-designed, more efficient, and modified with the latest interior and exterior features. Significantly the vehicle's engine is also competent. Still, in the case of oil servicing intervals, it's dependent on your vehicle's age, the types of oil you are using in it, and the driving experience.
An ideal duration to get oil changers service for the latest model cars is when you have driven it for 5,000 to 7,500 miles. But, in the case of normal engine cars, you must look for an oil change near to me after driving it for 3,000 miles. Whereas, in the case of older cars, you can change it at the interval of 3 months to 6 months.
Why Should We Go For a Car Oil Change?
If you are not changing your motor oil for a long duration, it will create gel or solid form in the engine part, and because of it, the oil cannot be reached in the other portions of the car. Oil changers services act to protect, clean, and cool the car's engine. That's why every vehicle company recommends changing the oil after an interval of certain kilometres or 3-6 months. 
So, if you want to take care of your car by passing enough lubricant in the engine, you must go for the best oil changers service followed by a routine.
Where We Go For An Oil Change?
Nowadays, every motor company provides its servicing centres even in remote areas. So if your car is within the warranty period, you must contact the relevant car brand's service centre. Alternatively, you can search for an oil change near to me on google maps or visit the nearest best local car service centre.
Which is the Best Oil For Car Oil Servicing?
Mainly car owners are in the dilemma of choosing the best quality servicing oil. So, here you all have to know some important tips and tricks before purchasing the oil. You can check its API standard, viscosity grade, and ACEA rating.
API Standard
API standards stand for the American Petroleum Institute. You can check the oil performance, which is detailed and maintained by API. It also helps you know the recommended oil company by the vehicle manufacturer for the particular car model.
Viscosity Grade
From the viscosity grade, you can check the thickness and stress-holding capacity of the oil. During winter, you can choose low-viscosity grade oils for good circulation of the lubricant during a cold engine start. But in the case of summers, you can choose higher viscosity grade oils for car service that prevents friction between the complex parts of the engine.
ACEA Rating
ACEA stands for the European Automobile Manufacturers Association. From ACEA, you can learn about the specifications of the engine oil. You can specify your chosen car oil by ACEA rating, which is denoted by a letter and a number, whereas letters denote its class and number define the category. 
The ACEA specifies an oil as A or B class means it is suitable for passenger cars. The C class means it is suitable for catalyst-compatible motors, whereas the E class is for heavy-duty diesel motors. The ACEA ratings are mentioned as A5, B3, etc.
So, after this little research, you can check which servicing oil is more efficient and compatible for your four-wheeler vehicle.
The Cost You Have To Pay For Oil Change Service
There is not any fixed amount of oil change service. It may vary from location, workshops, and other factors. If you are visiting a local service center, they will charge less in comparison to the authorized car service center. The cost for an oil change near to me is also dependent on the type of oil you are buying. 
If you take a maximum range for car oil change servicing, it would be around 4000 rupees with some additional charges.
Points To Remember Before Finding Oil Change Near To Me
You must change your car oil for better functioning of the engine and its longevity.

You can change your engine oil, followed by a recommended threshold of 3000 miles for standard vehicles and 5000 to 7000 miles for modern vehicles.

If you want the better health of your car, you should regularly go for

oil changers services

based on the frequency of running the car.

As choosing the right car oil brand is essential, you must choose one considering certain parameters like checking its API standard, Viscosity grade, and ACEA rating.
If you are searching for the best car oiling service centre, Drift Tyres is the perfect destination. We are just a call away from rejuvenating your car's engine and overall performance.